Morning y'all! Remember I said it snowed the other day here. In case your just rolling your eyes at me going snow wow we get that like every other day just remember that I live in Texas. Snow is such a rare occurrence. I totally miss it. So today I'm sharing with y'all 10 things that are a sure fire sign that it's colder then normal in Texas.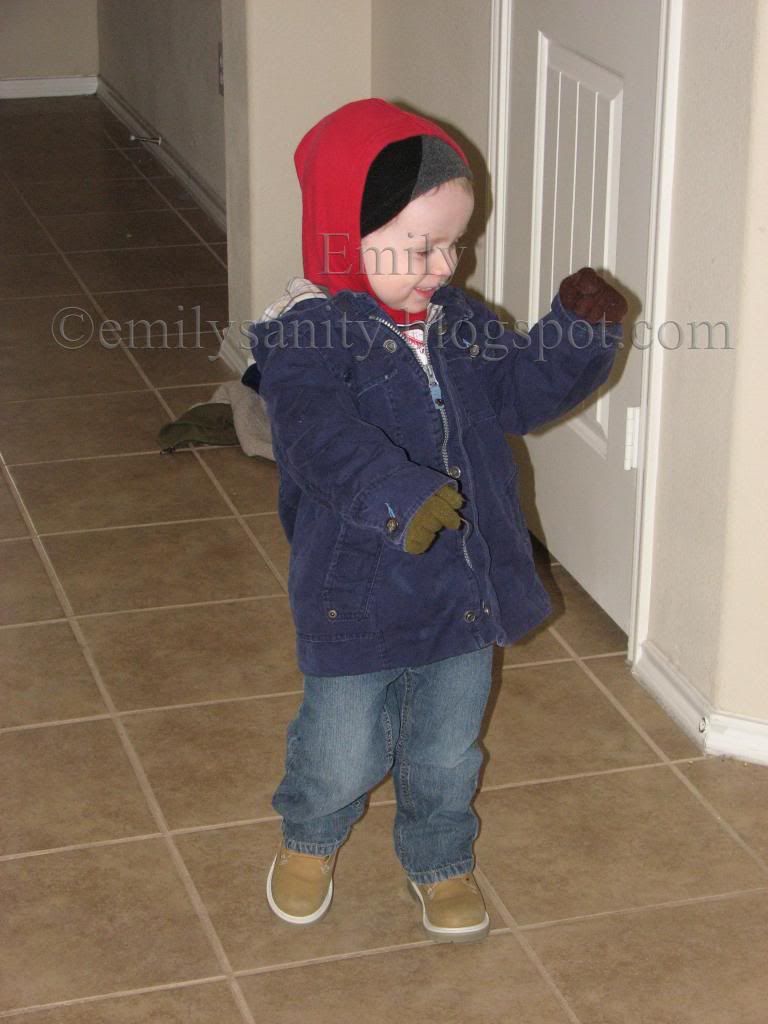 1. Gloves are the most exciting thing your two year old has experienced in a long time!
2. All that hot chocolate in the cupboard is finally being put to good use.
3. You had to buy your kids bigger coats
4. This is only the third time in the history of your small family you've bought gloves and beanies for your kids.
5. You pulled out those ancient sweaters from when you were in college and froze to death living in Idaho. Okay so y'all didn't go to school in Idaho but you probably froze some where too.
7. Your two your old didn't have to wait until he was 18 and moved away from home to finally see snow.
8. Your kids school gets delayed by two hours.
9. You freeze waiting for them to get on and off the bus. It's only warm from like 12 to 2.
10. You find yourself wondering if you've moved to Chicago with out packing a single box.
Okay I know I'm completely silly however, I am totally loving this cold weather so much more then our usual heat. I love winters and would much rather put a sweater on then try to find shorts that actually look good on me. So, I will be enjoying the cold while I can for all too soon it will be in the 100's again. Have a great day y'all!