I know y'all are thinking seriously your going to make us look at more scrapbook pages but ya know since that's what I've been up to these days the next few Mondays will be devoted to showing y'all what's new with my littleman's scrapbook and sharing some of my favorite kits. I know such a drag but y'all I'm in nesting mode and trying to accomplish so much around here that scrapbooking is the only stress relief I seem to have these days. Everything else makes a huge mess. I am excited to share with y'all the cute baby shower my sister has planned at the end of February. She's never lived this close to me and she has been working really hard and planning a really fun shower. I'm so excited because she is so creative. Love my sister. I also promise as soon as I get my hair dyed again I'm going to be sharing my favorite straight hair product and how I straighten my curls. I just don't want y'all to see my grey hairs. So, I hope that you will enjoy my Scrapin Mondays for the next month or so and everything else I manage to get done. Thanks for all your support and for reading my little old blog. It's about to turn two here in February. I'm so excited. It's hard to believe and of course I will be sharing something fun with y'all!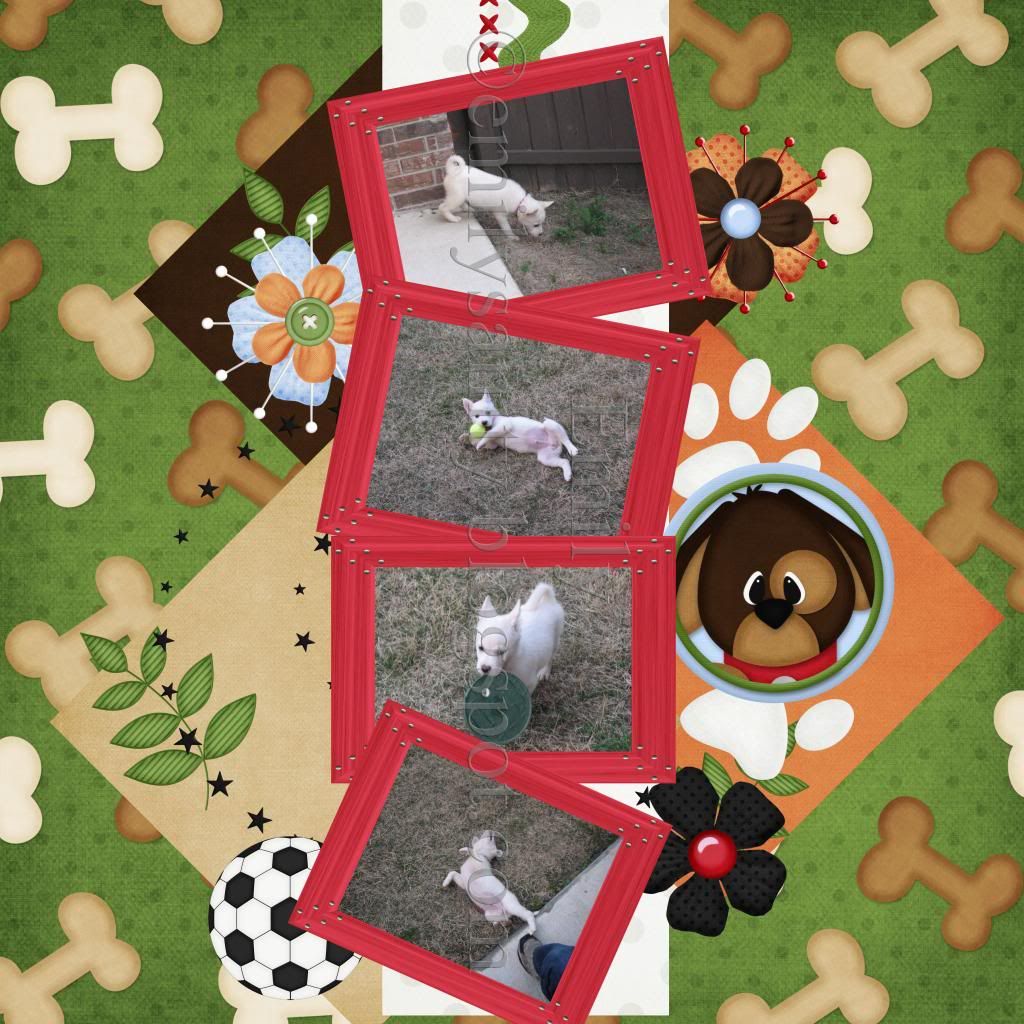 This is our cute dog Maverick when he was a pup.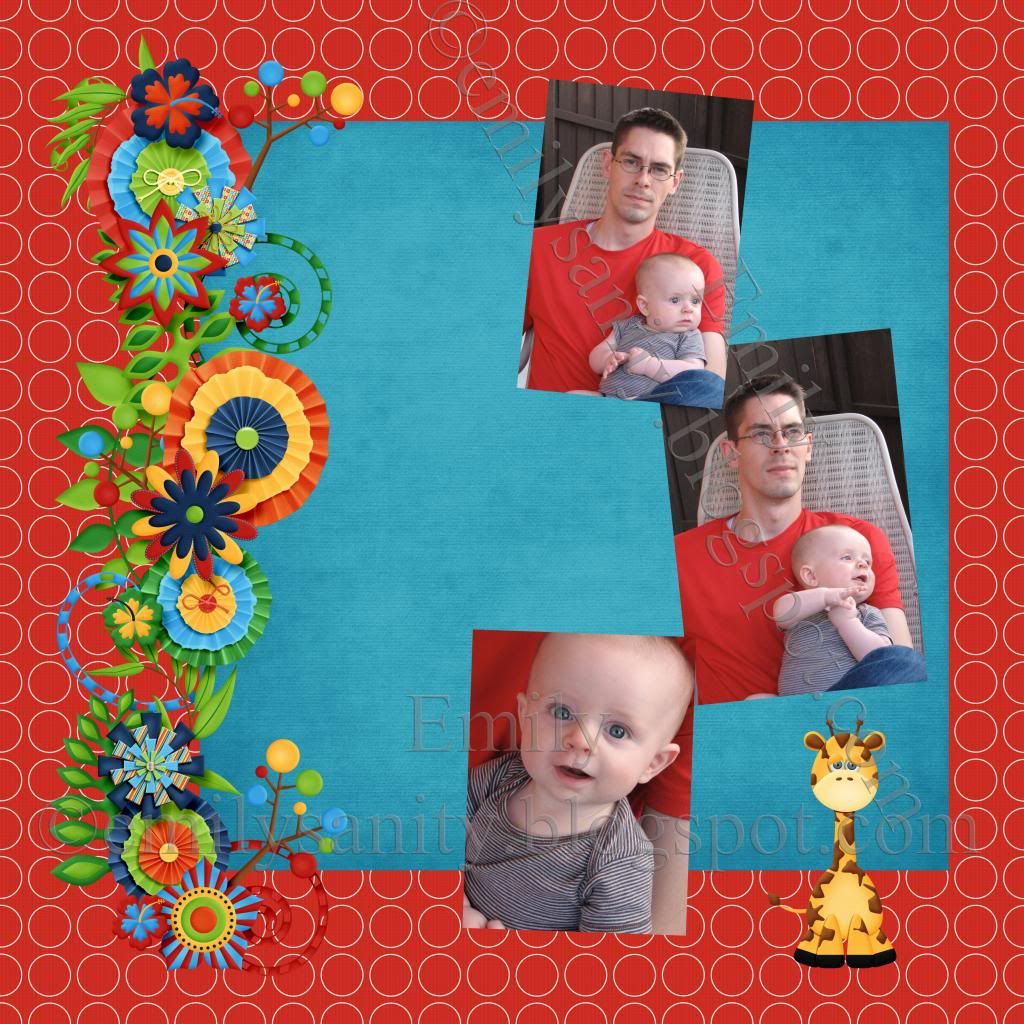 Yep , there's littleman and his massive head! Oh and the papers and elements are from a favorite kit by A-manda Creations called Jungle Adventure.
Here's me and my shortman he may drive me batty but he's the stinkenest sweetest boy on the planet!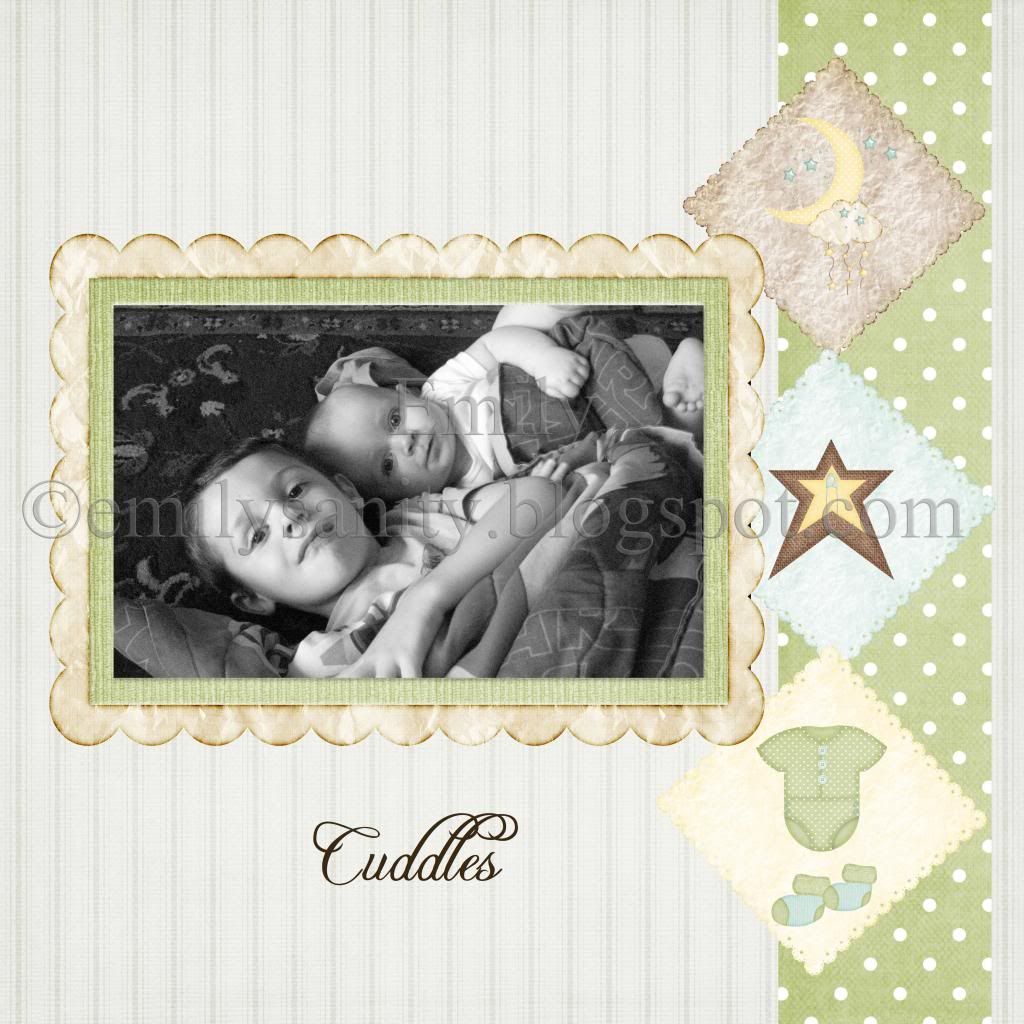 I told ya I have a slight obsession with black and white photos and I love this baby kit it's by Just So Scrappy and you can find it at the My Memories store. Also I believe the background paper came from a kit called OOH La La and that can also be found in the My Memories store. It is also by Just So Scrappy!
I just love these two pictures of my current two youngest hanging together. This page was pre-done by Connie Prince however I did add the tag and the flowers in the right hand corner. So, you see I don't always make my own layouts. Sometimes I use the fun ones that other designers make. They have some really cute stuff out there. I hope you have enjoyed today's pages and happy scrapping or crafting whatever you maybe up to. Have a great one.