Morning y'all! First thing this morning I have to share with y'all a fun baby themed giveaway going on over at Chirping Mom! If your having a baby or know someone having a baby you won't want to miss this awesome giveaway! Also ladies I got an anonymous comment the other day kind of getting after me for my awful spelling. I promise I really try. I am a terrible speller but I always use the spell check and I promise I proof read through my posts. So, sorry if it drives y'all nuts. I am trying! It's just never been my strong suit. I'm sure I have a teacher or two some where who could tell you how I drove them nuts with my awful spelling. Thanks for sticking with me though and reading my posts. Here's today's scrapbook pages enjoy!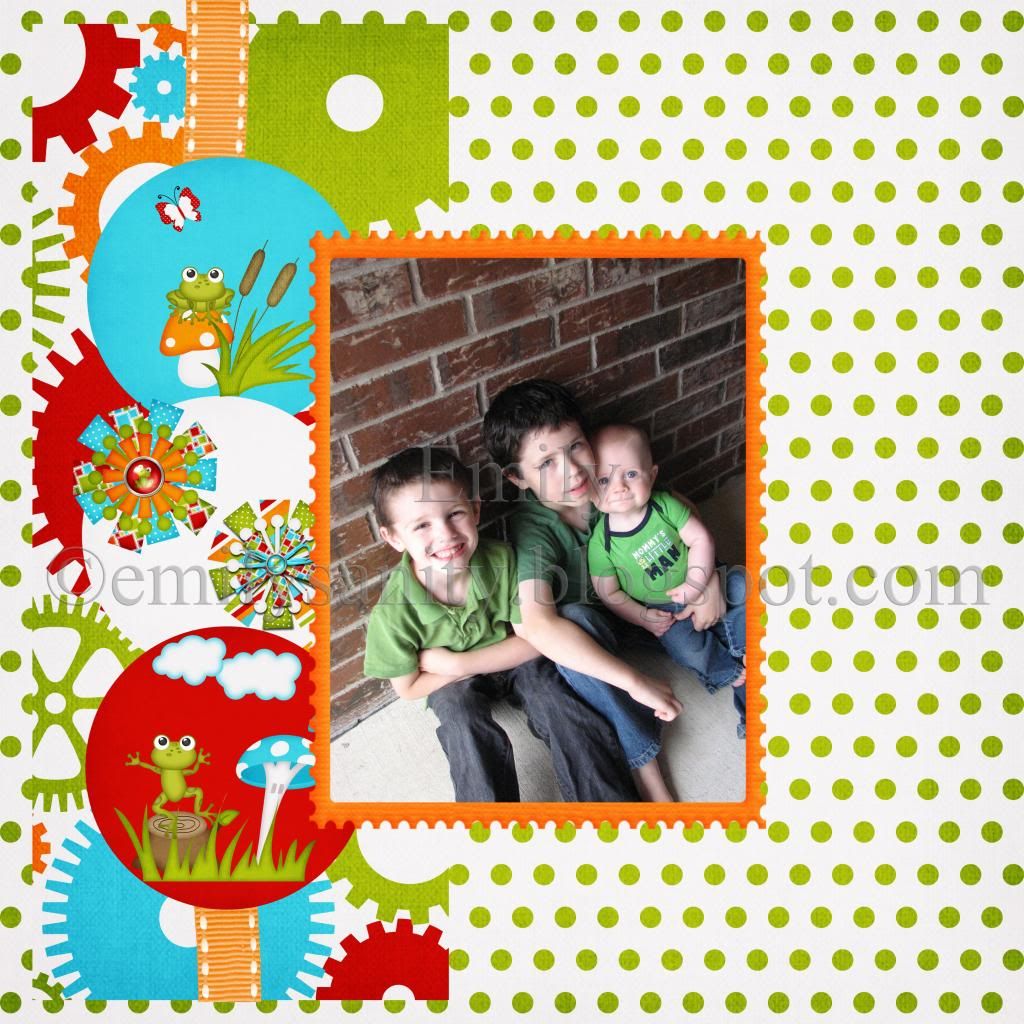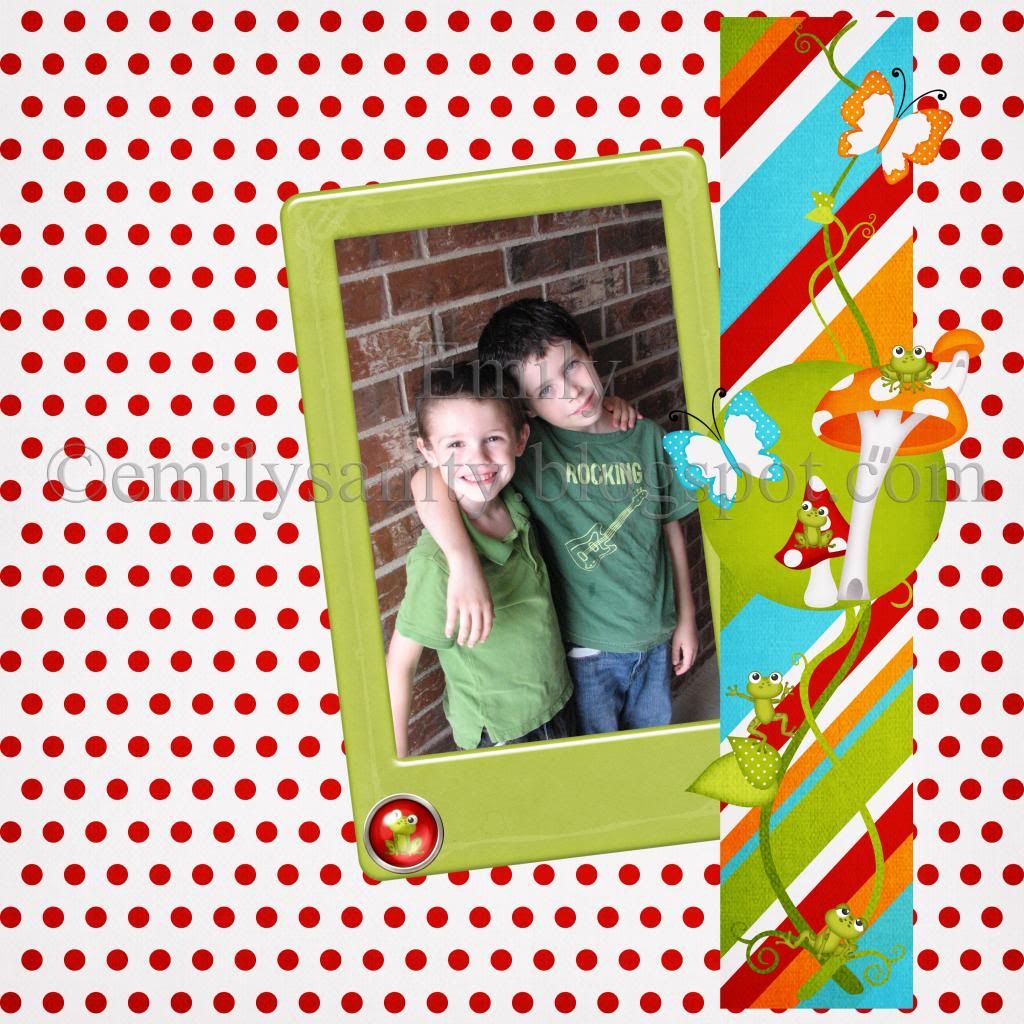 I made these two pages using one of my favorite kits Unfrogettable. You can find this fun kit at the my Memories store it's designed by A-Manda Creations. In case you haven't noticed I do really love a lot of A-Manda Creations kits! They are fabulous.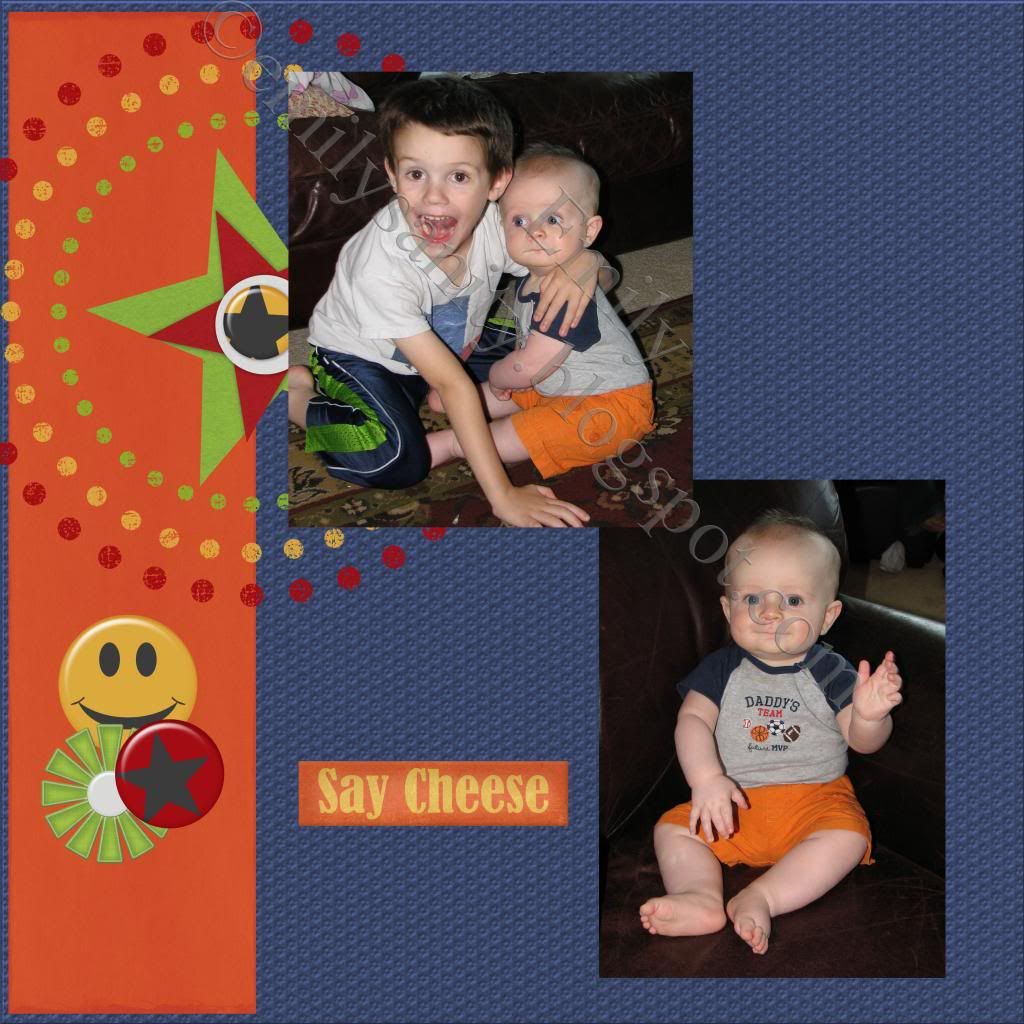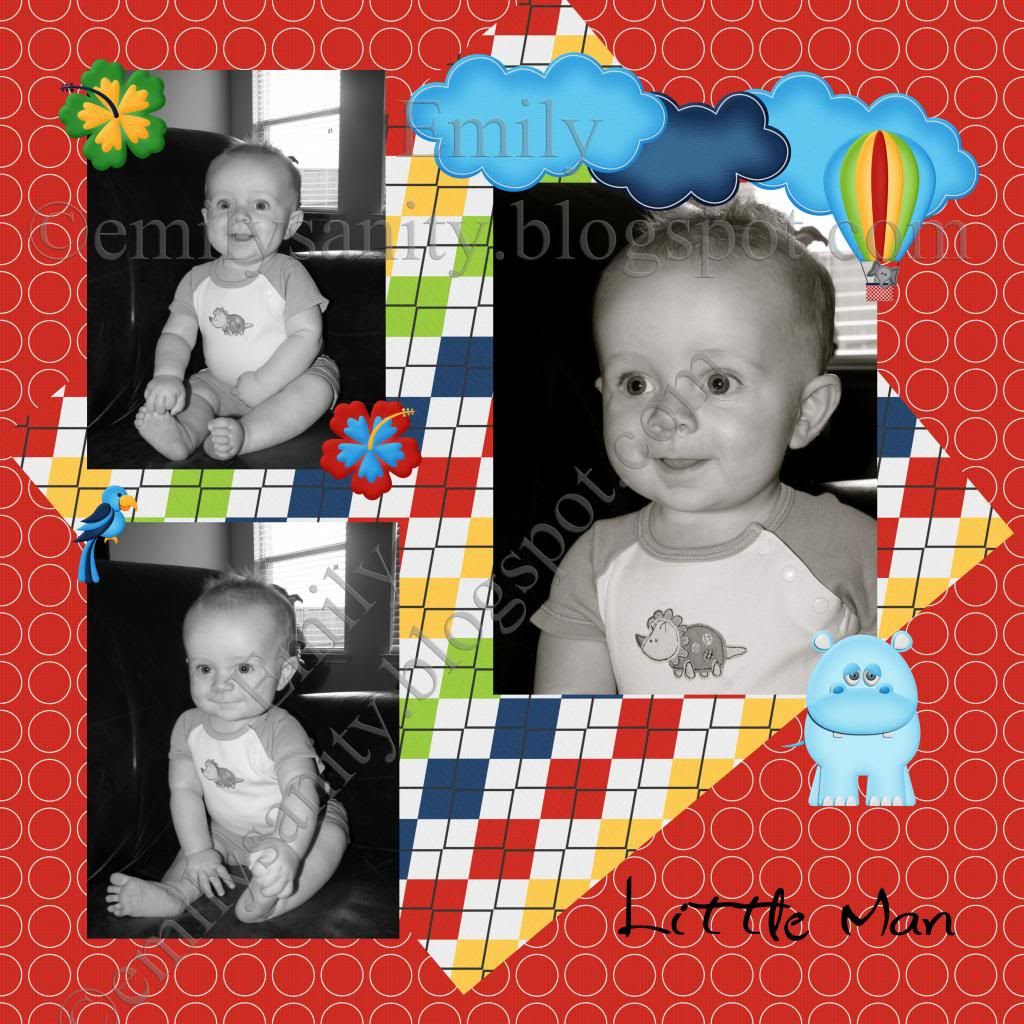 Hope y'all have enjoyed todays scrapin Monday. Don't you just love those fun read white and blue flowers. I know traditionally flowers seem really girly but sometimes I do love to add a fun flower or two to my boys pages other wise I'd never get to use them. Don't forget the awesome giveaway going on at Chirping Moms she has some fab custom burp clothes, and various other awesome baby items up for grabs. You know I'm all about baby things right now since boy number four is soon to be with us. Have a great one y'all! Happy Monday!