Morning y'all! Wow it's Tuesday and today I'm sharing with y'all my favorite hair product to get my straight hair under control. Now your probably going Emily I thought you had curly hair. I sort of do. I have wavy or kinky hair so I can wear it either way. But it takes a lot of effort to straighten it and I don't do it often. When I do though this is the fab stuff that I use to get all those frizzes under control.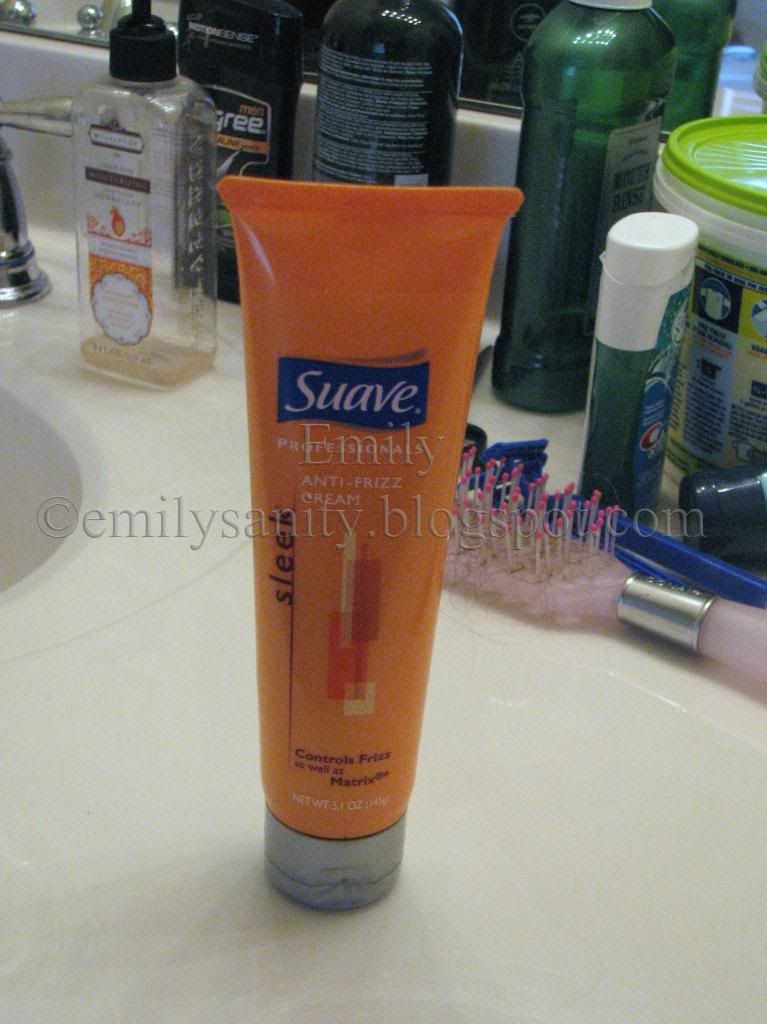 This little orange bottle is Suave's Anti-Frizz cream. Now in all honesty I have no idea if this is the color that the bottle still is. I hardly ever straighten my hair so I think I have had this particular bottle for a couple of years. Sorry, I should have run to the store to check it out for y'all. However, I sincerely hope they still make this product because I love it. It works wonders on my hair , takes about a dime size amount even for my long hair, and it's not expensive. Trust me I've tried a lot of frizz control items over the years. I use to straighten my hair a lot in high school.
So this is what my hair looks like before I use the straightener on it.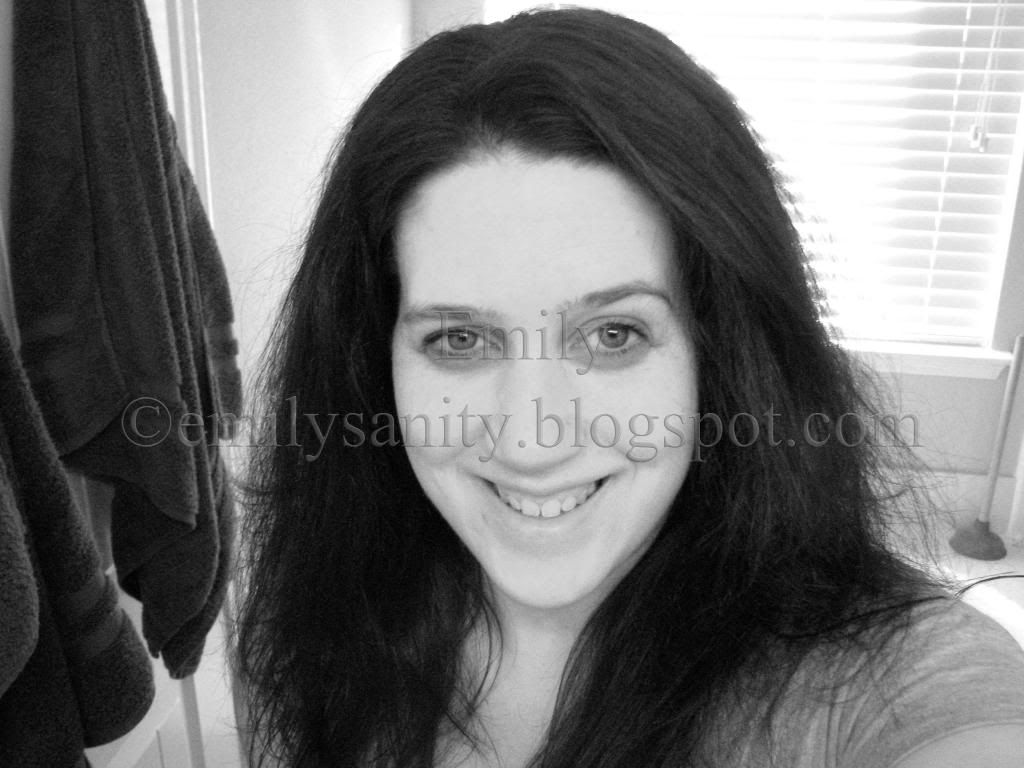 Scary and Oh so frizzy I know! Sorry no make up on yet either that makes it even more scary. The lightning in my bathroom was also so gross that I flipped these pics black and white. So, as you can see it frizzes out and I had some strange curly up front and in the back. My crazy hair has a mind of it own I swear. So, I then dive it into parts pulling it back with those claw clips and start straightening it. Once that's all done I put a dime size amount of anit-frizz cream in my hands and work it into my hair then run a brush through it. I think that helps distribute it some. So, here's what it all looks like when I finally get it under control.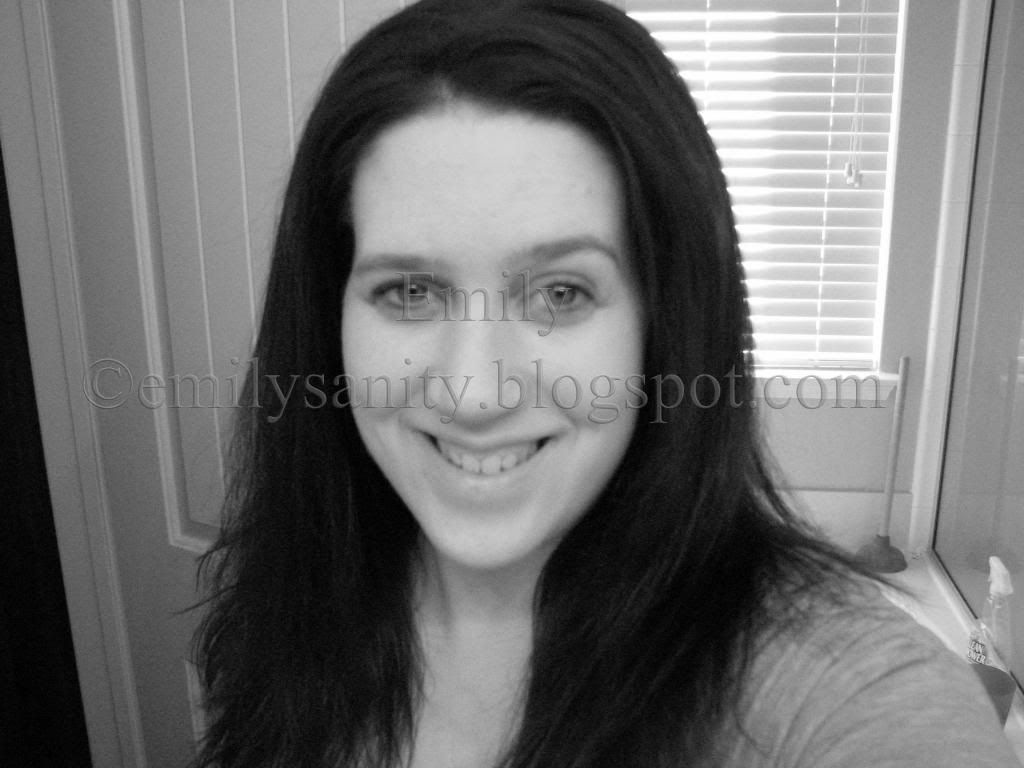 Wow so much better don't ya think? Now if you still have some fizz just add a tad more anti-frizz serum. However, I find if you add to much it just makes my hair damp and it starts to curl. Which defeats the purpose of straightening it in the first place. Yeah I've done that a time or two. Now I hate to own up to this but most of the time even after I've straightened it... Well it just ends up looking like thins.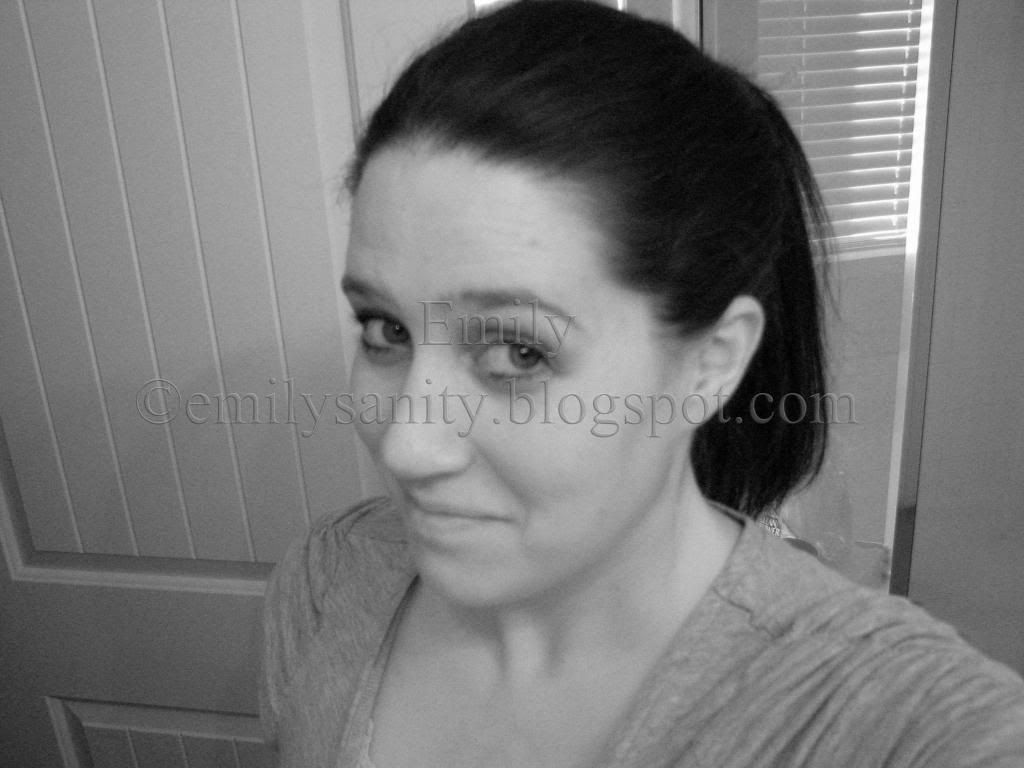 It just ends up annoying me getting in my face all day so yeah I ended up pulling it up. Plus the hubs is a huge fan of pony tails. Can ya tell I'm not totally sold on the pony tail thing. It kind of makes me feel like I'm in grade school again but for the hubs I'll wear it this way sometimes. Not often but sometimes. Maybe it makes me look younger then my 31 years. hahaha well ladies what do you use to get a great straight hair look? Have a fab day y'all!