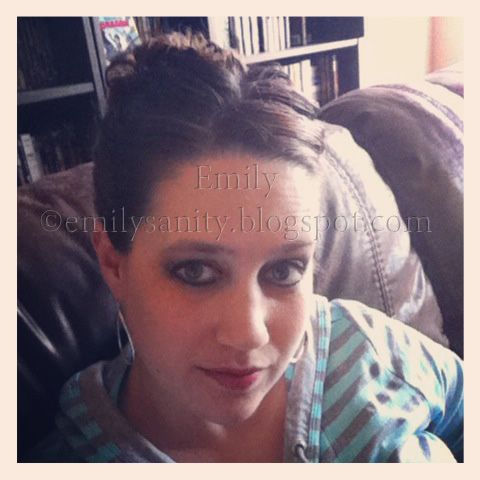 My daily hair routine consists of
Oh y'all I have four boys and seriously no time to do my hair. My daily routine is shower and pull it up in a knot on top of my head. I know so boring.

The best hair advice I've received
You hair is never going to look like the picture. Seriously once you stop trying to make your hair look like everyone else's you learn to love it the way it is. Well unless your having a bad hair day which I've had plenty of.

My hair idol is
Oh y'all I have curly hair problems so anyone who can get perfectly straight lovely hair I've always wanted is my idol. I am learning to love mess I have though and am constantly trying to figure out knew ways to get those waves to behave.